Jim Rue Golf Instruction
Camps & Leagues
Junior | Camps & Leagues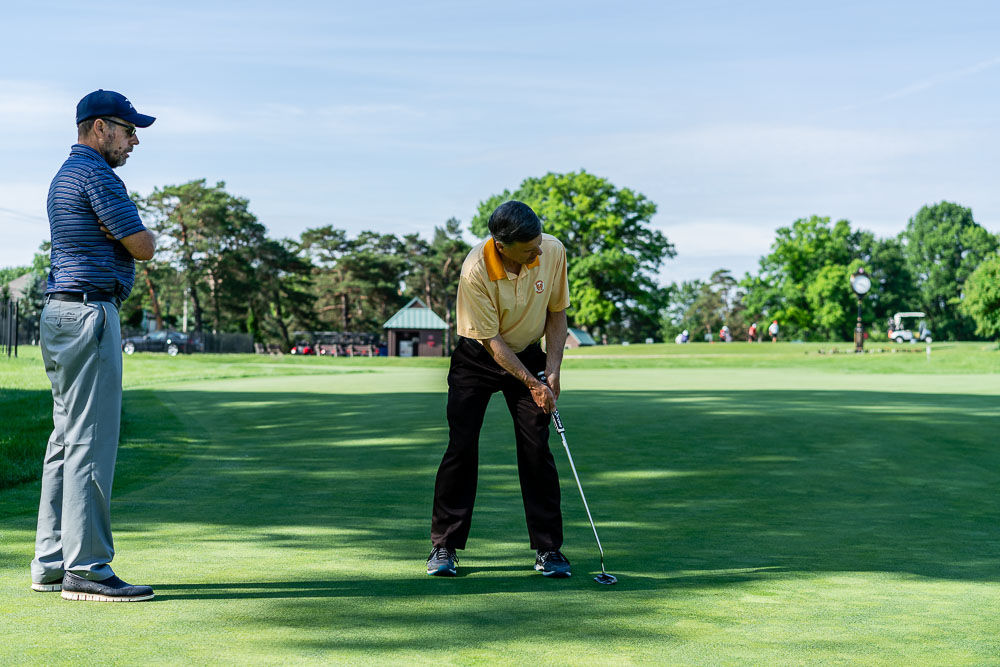 ---
Jim Rue Golf Instruction
Junior Camps & Leagues | Rollandia Golf Center
Beginner Golf Camp
Boys & Girls ages 7-16 | Limited to 12 students | $110/camper
This camp introduces juniors to the game of golf, teaching basic fundamentals including grip, stance/aim, rules & etiquette. Students who have enjoyed this camp will have the opportunity to move on to the more advanced intermediate camp and the New Instructional League. Clubs will be provided for campers who need them.
Intermediate Golf Camp
Boys & Girls ages 7-16 | Limited to 8 students | $175-$250/camper
This camp is for more advanced players looking to reach the next level of their game. All students will have their swing evaluated using Trackman Technology which produces a camper's "Swing DNA" composed of several key swing factors including: ball spin, club path angles, and carry distances on all clubs. Campers will play twice on Dayton Community's course learning key course management skills, distance control, and the importance of making intelligent decisions in regards to having an efficient short game.
Advanced Golf Camp
Boys & Girls ages 7-16 | Limited to 8 students | $250/camper
A Half day camp for golfers who already possess the skills to play on the course. It is designed to teach golfers how to make informed shot decisions and how to score lower rounds. Campers will participate in daily 9-hole rounds with Jim Rue and his Golf Instruction assistants. A camper's "Swing DNA" will be mapped using Trackman Technology on day 1 and then it will be reassessed on day 4 to track the camper's improvement through the camp.
Junior Instructional League
Boys & Girls ages 8-16 | $100/golfer
This league is designed for beginners who have had some instruction and are ready to play on the course. Juniors will play 3 holes on the Rollandia course with a Jim Rue Golf Instruction mentor who will emphasize and introduce course etiquette, management and rules.
Jim Rue Golf Instruction
Adult Group Lessons | Rollandia Golf Center
Beginner Group Lessons
3 Weeks | $79 | Limited to 6 Students
This class is designed to teach beginers the fundamentals of golf.
WEEK 1: Fundamentals of posture, aim, and the key to hititng the ball in the air with an iron.
WEEK 2: Fundamentals of putting and short game. "pace of play" will also be a featured discussion.
WEEK 3: Fundamentals of hitting a driver and longer iron shots.
Advanced Group Lessons
3 Weeks | $199 | Limited to 4 students
This class is designed to teach experienced golfers how to create more clubhead speed and improve their short game.
WEEK 1: Each golfer will work with the Trackman to analyze and chart.
WEEK 2: Group will focus on short game, learning everything you need to know to hit different types of shots around the green.
WEEK 3: Trackman will be used to attain each individuals "Swing DNA" to review key components of each golfers swing. Also discussed: Box shots, including low hooks under trees and high fades over trees.
Trackman Technology will be utilized for advanced lessons!
Book today to learn why all the pros trust Trackman technology to improve their game!